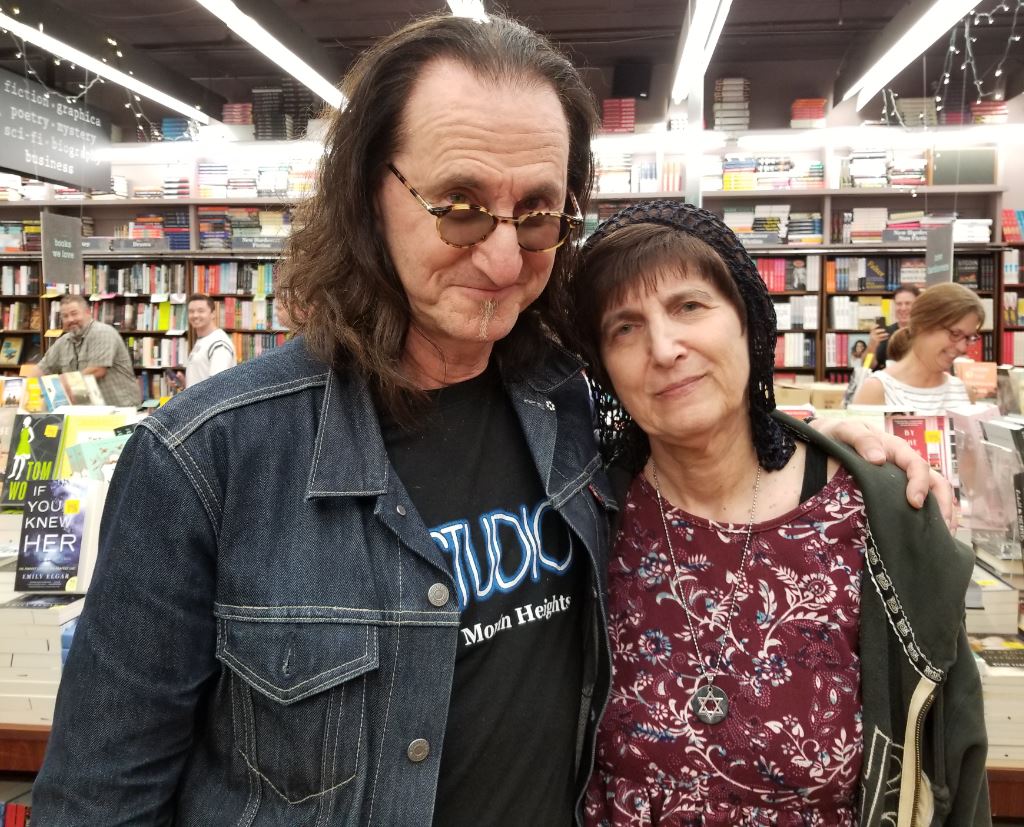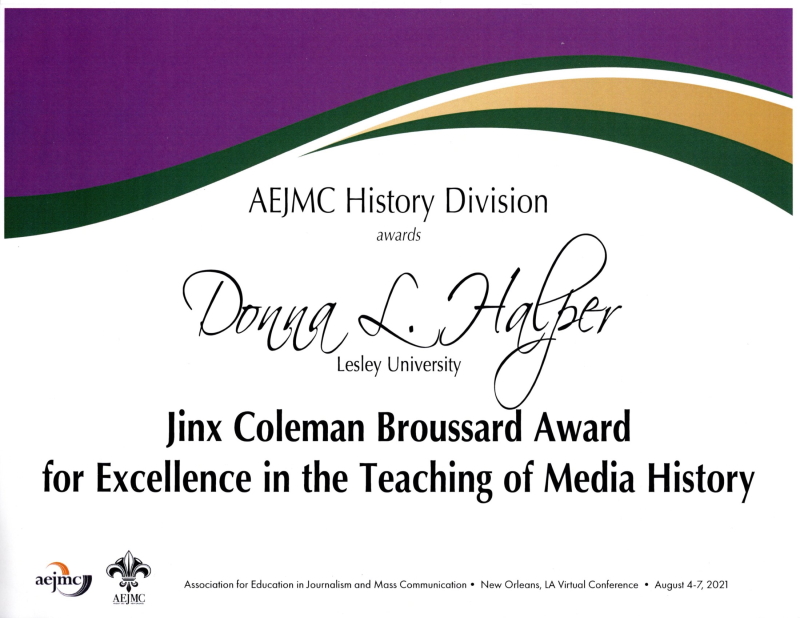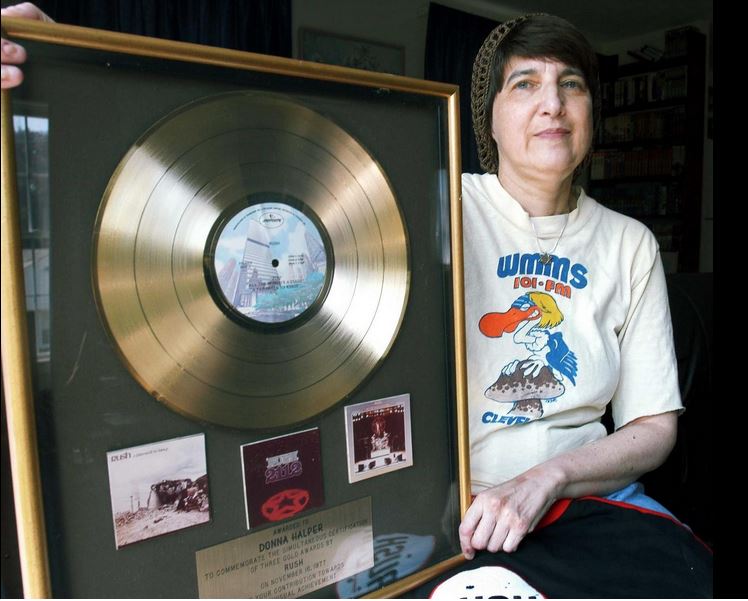 Donna at Radio Station WNEU, October 1968, when she became the first female
DJ in the station's history.
Certificate for winning the Broussard Award for excellence in teaching, 2021.
Donna with the gold record celebrating the millions of albums
Rush had sold. (Courtesy Quincy Patriot-Ledger)
Donna gets her PhD at age 64, from the University of
Massachusetts/Amherst, May 2011
Donna and Geddy Lee, lead singer of Rush, taken at the Brookline
Booksmith in July 2019.
Donna with Alex Lifeson and Geddy Lee when Rush got their star
on the Hollywod Walk of Fame, June 2010. (Photo courtesy
of Craig Renwick)
The Massachusetts Broadcasters Hall of Fame held its induction ceremony on June 8, 2023 at the Quincy (MA) Marriott Hotel. (Standing L-R) Mass. Broadcasters Association Executive Director Jordan Walton, inductees Pat Costa, Donna Halper, Mike Lynch, and Carl Stevens.
(Sitting L-R) Nicole Toon, daughter of inductee the late Therman Toon, Hall of Fame Committee Chair Peter Brown, and Katherine Rossmoore, wife of inductee the late Bill Shields.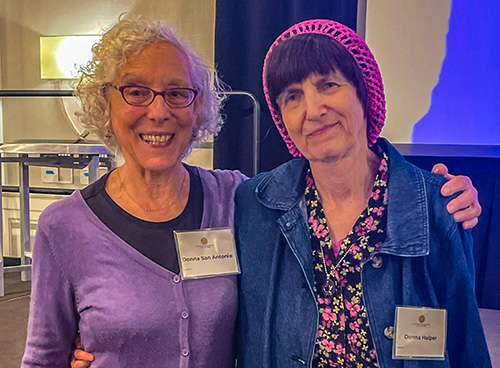 Donna Halper and Donna San Antonio at the Massachusetts Broadcasters Hall of fame induction ceremony.

Donna at the Baseball Hall of Fame in Cooperstown, NY prior to giving a talk in June 2017.