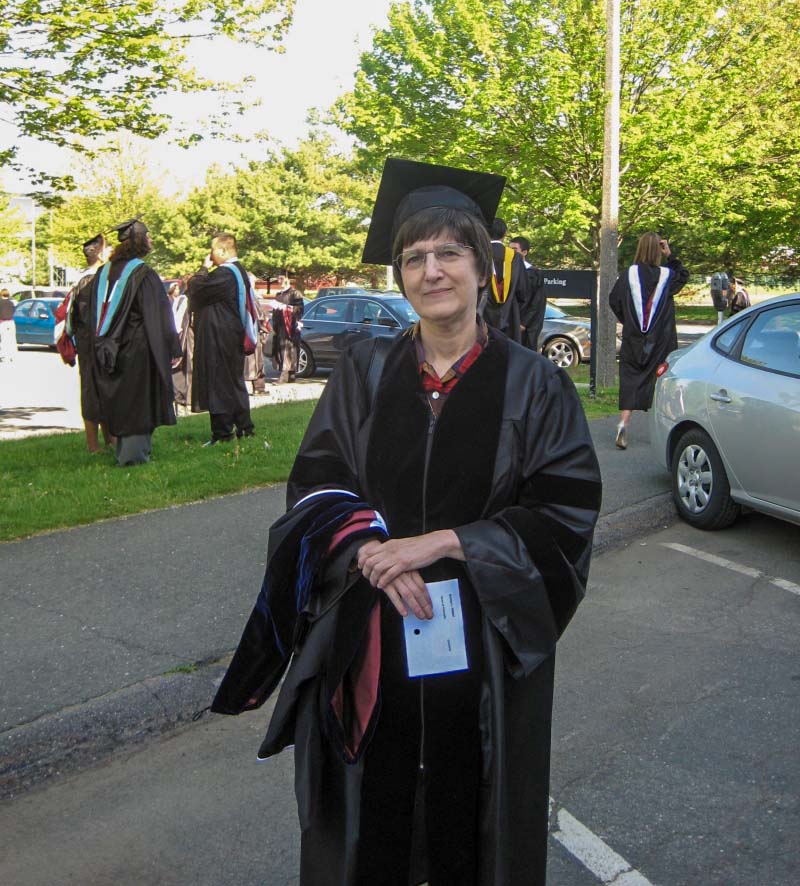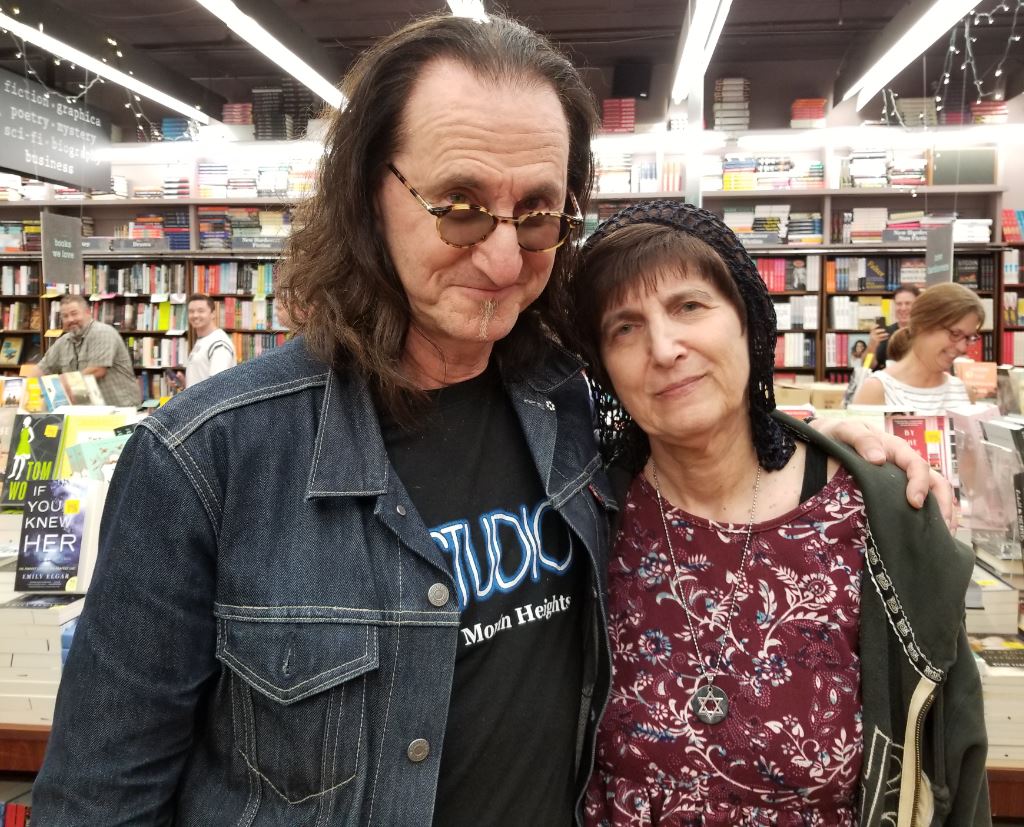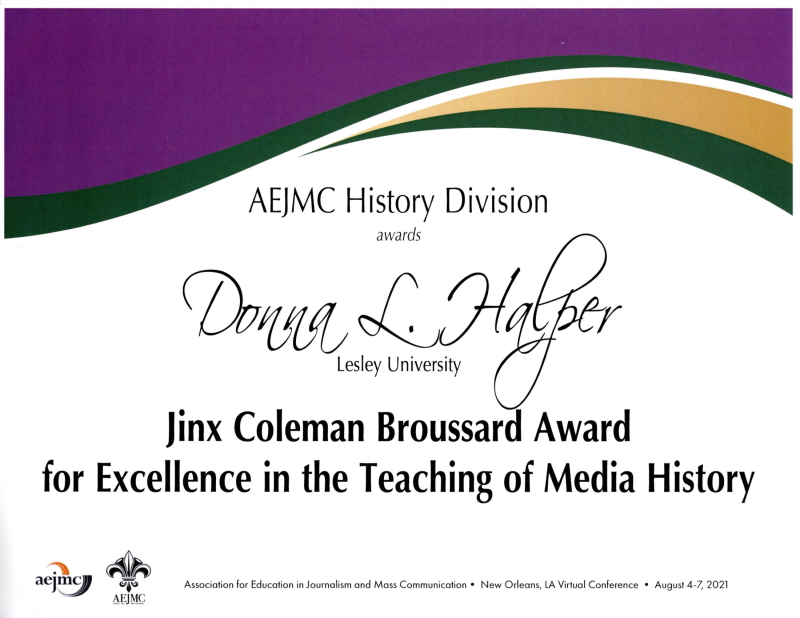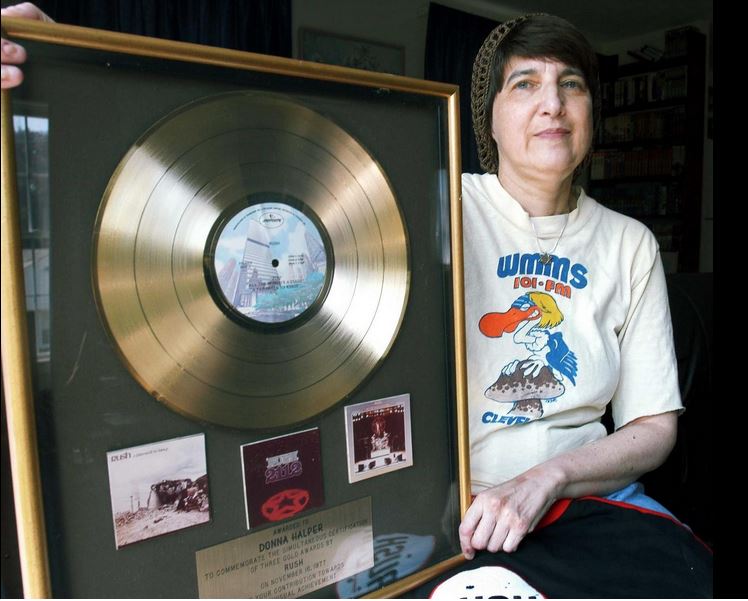 Donna at Radio Station WNEU, October 1968, when she became the first female
DJ in the station's history.
Certificate for winning the Broussard Award for excellence in teaching, 2021.
Donna with the gold record celebrating the millions of albums
Rush had sold. (Courtesy Quincy Patriot-Ledger)
Donna gets her PhD at age 64, from the University of
Massachusetts/Amherst, May 2011
Donna and Geddy Lee, lead singer of Rush, taken at the Brookline
Booksmith in July 2019.
Donna at the Baseball Hall of Fame in Cooperstown, NY prior to giving a
talk in June 2017.

Donna with Alex Lifeson and Geddy Lee when Rush got their star
on the Hollywod Walk of Fame, June 2010.